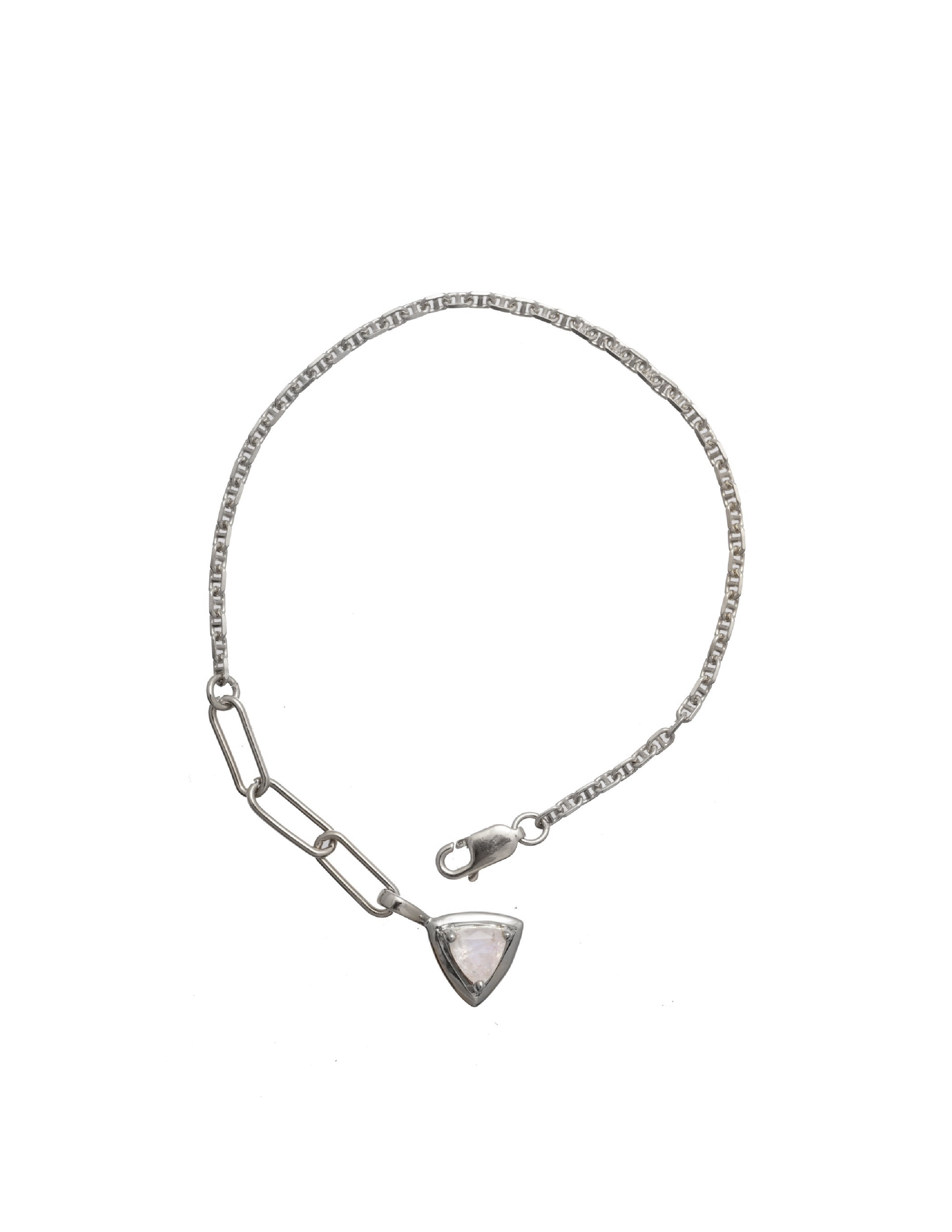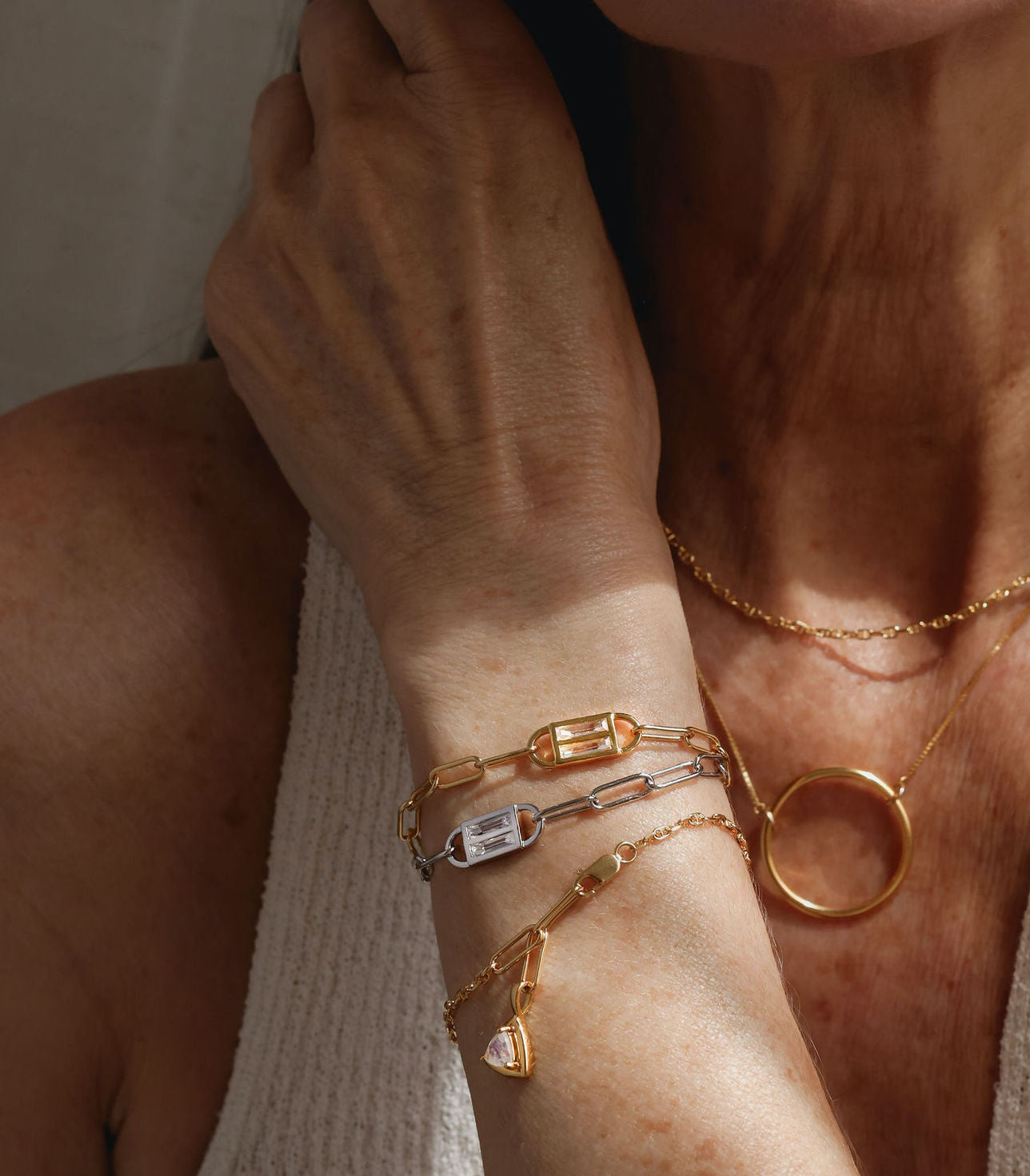 Trillion Bracelet Rhodium
The Trillion Bracelet was designed to represent protection & renewal, and is a symbol to inspire it's wearer to transform during challenging times. Triangles historically symbolize manifestation, revelation, strength, stability and balance. While Moonstones have been known for their calming properties that inspire harmony, creativity and compassion. Rainbow Moonstone has a translucent white color and when rotated in light it can have beautiful flashes of multicolors or a blue translucent sheen.

The Trillion Bracelet features a 7 inch chain that has three different links to convert down to 6" inches.

6" chain with built in 1" extension, total length is 7"

Rhodium over Sterling Silver chain

Triangle pendant is 10mm with a 6mm Trillion cut rainbow moonstone

Rhodium plated pendant over Italian brass base


Nickel free
Trillion Bracelet Rhodium