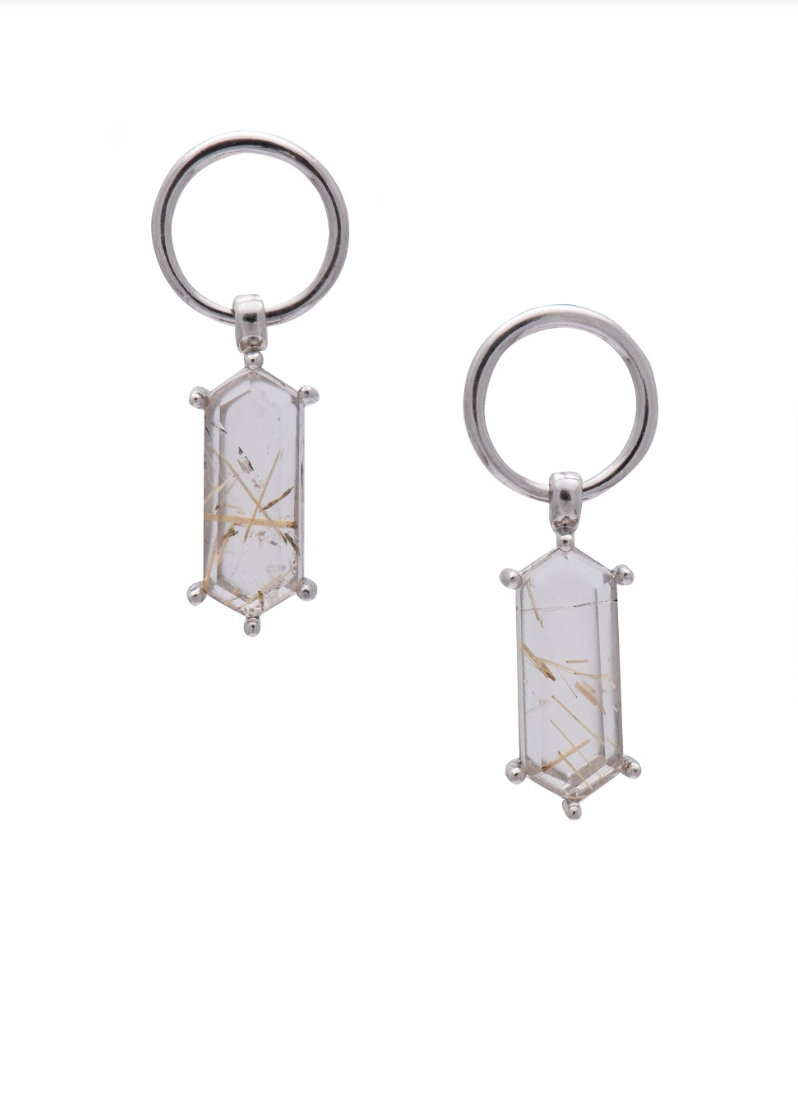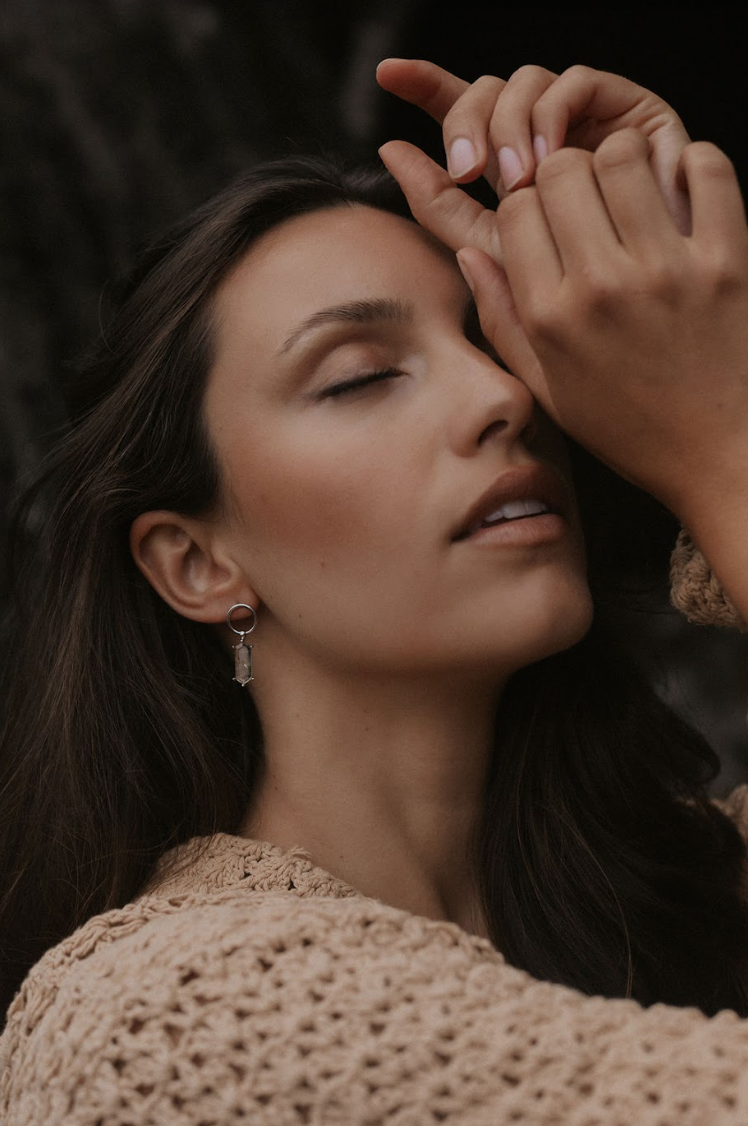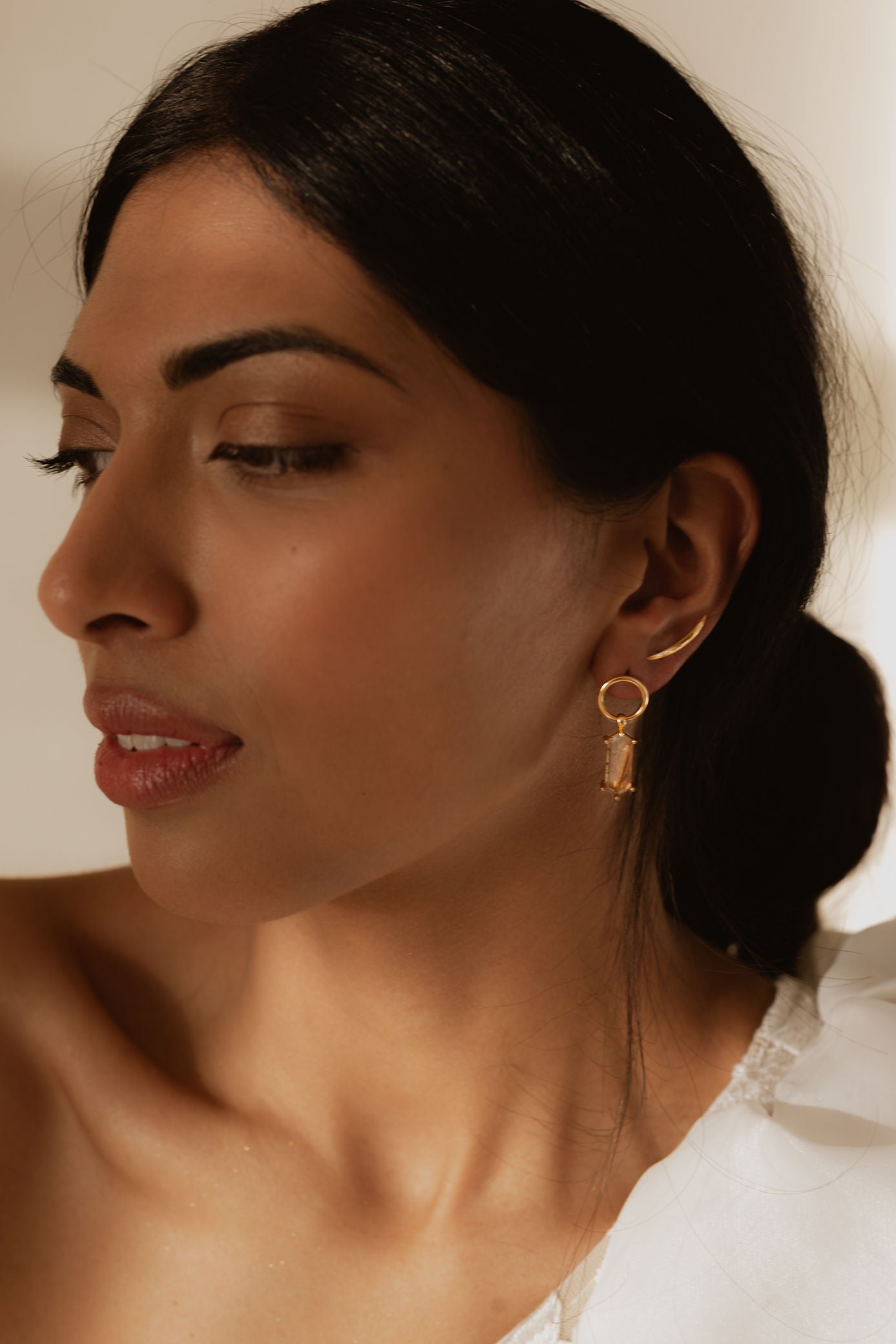 Lang Earrings Rutile Quartz Silver
Embodying the perfectly imperfect nature of Rutile Gold Quartz, these earrings were inspired by the notion that "There is a crack in everything. That's how the light gets in" - Leonard Cohen.
With their contemporary shape and veins of gold running through clear quartz, these statement earrings emphasize truth over perfection and are bound to end up in everyone's wish list. 
Note about sizing: 

1" from the top of the post to the bottom of the earring, 0.25" wide 

 

Rhodium plated 

Nickel free 
Lang Earrings Rutile Quartz Silver